Look out for these colourful characters, among others, around Surbiton and Tolworth this week. They are in a promenade performance called The Forgotten Village. This family show, which runs in Surbiton on Thursday and Friday (December 17 & 18) at 4.30pm and 6.30pm and in Tolworth on Saturday and Sunday (December 19 & 20) at
Look out f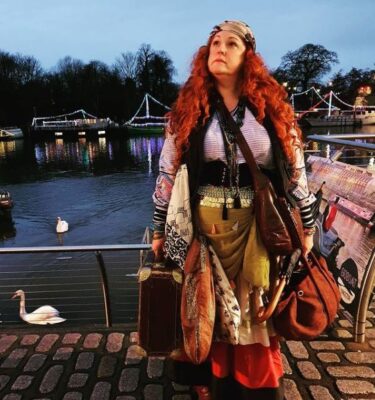 or these colourful characters, among others, around Surbiton and Tolworth this week.
They are in a promenade performance called The Forgotten Village.
This family show, which runs in Surbiton on Thursday and Friday (December 17 & 18) at 4.30pm and 6.30pm and in Tolworth on Saturday and Sunday (December 19 & 20) at 2pm and 5pm, is suitable for all although it will particularly appeal to five to 11-year-olds.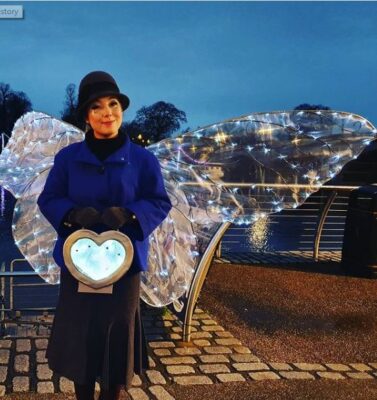 The Forgotten Village, about a traveller seeking to bring the light back to a forgotten community, is written and directed by Faye Morrison with collaboration from the Seething Villagers.
"The Community Brain are excited to be working with director Faye Morrison and a fantastic team of local creatives and volunteers to spread a little Christmas magic and kindness in the local area this festive season," said project co-ordinator Charlotte Levy.
"Our audiences will set out on a quest to meet some famous Christmas characters and help bring the light back to The Forgotten Village by walking around their local community to do good deeds and earn the lights they'll need. Residents can discover and celebrate new stories close to home."
The 50-minute long show is free but donations are welcome to cover show costs. Actors will be dotted around different nearby locations and each family bubble will be guided to the next site at 10-minute intervals. No seating is available during the show and only the Surbiton performances are fully accessible.  If you have any questions email [email protected]
"People will receive instructions on where to arrive once they have booked their ticket," said Charlotte. One ticket covers a family bubble of up to six.
To book visit www.thecommunitybrain.org/single-post/the-forgotten-village